Transport solutions for deep-frozen liquefied gases
(LIN / LOX / LAR / LNG / LCO2) nitrogen, oxygen, argon, natural gas, CO2
Transport of cryogenic liquids
In year 2020, based on long-term cooperation with EUROTANK, which has lasted for 20 years, our company expanded its product portfolio to include tanks and containers for the transport of deep-frozen gases. These are therefore not our own products, but products of EUROTANK GmbH from the common joint venture VPS / EUROTANK group. We also provide service and supply of spare parts for products at Rosice plant.
According to customer requirements, especially final place of operation of the tank (internal or external) are made of either stainless steel or aluminium in various sizes considering permitted total weight of the set (GVW).
The inner product tanks are insulated with a vacuum with excellent insulating properties with the support of the outer tank.
As an option is possible to choose different types of pumps and different types of dispensing systems, which allow simple operation and meet the requirements for high performance. The low dispensing module can be equipped with components according to the customer's requirements, such as a cryo-pump, a flow meter, dispensing hoses, and a related pneumatic and hydraulic system.
The tanks are supplied with the following types of cabinets:
Cabinet in the middle of the trailer made of stainless steel or aluminium with a door, most often of the "BUS" type
Cabinet at the rear made of stainless steel or aluminium
Aerodynamic EUROTANK cabinet at the rear
Cabinet made of stainless steel or aluminium
Tanks equipped with vacuum insulation with dispensing system are according to customer requirements installed on chassis made of stainless steel, aluminium or steel with a number of axles corresponding to the technical solution.
The chassis is most often fitted with axles from the manufacturer SAF or BPW, the brake system is solved by disc brakes.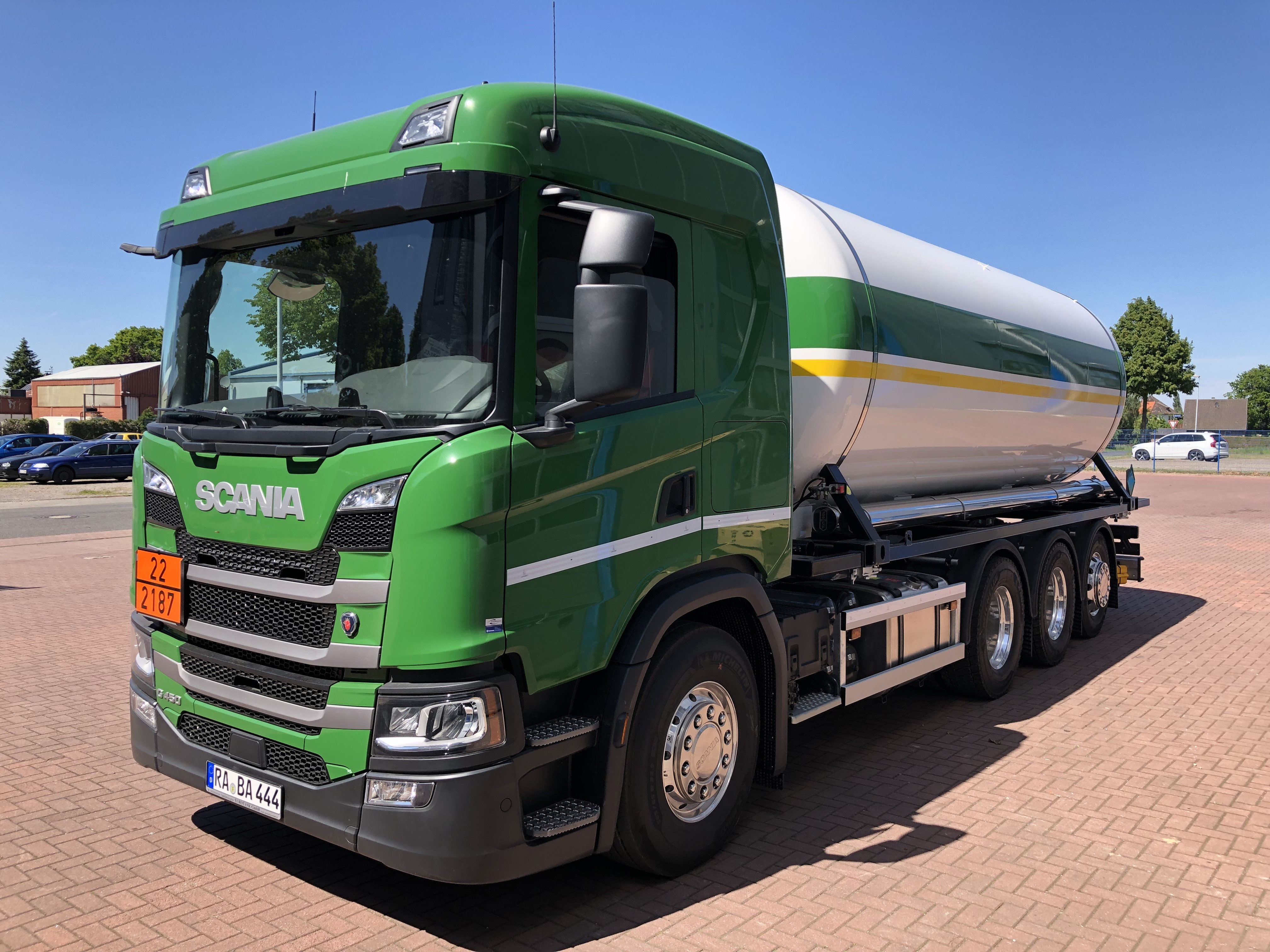 At the same time, it is possible to supply these technical solutions not only in the form of tank semi-trailers, but also in the form of swap bodies or containers in ISO design, in various sizes according to customer requirements.
We can handle everything for you. If you are interested in CRYO tank trucks including complete service for them, do not hesitate to contact us. Just use the contact form below.